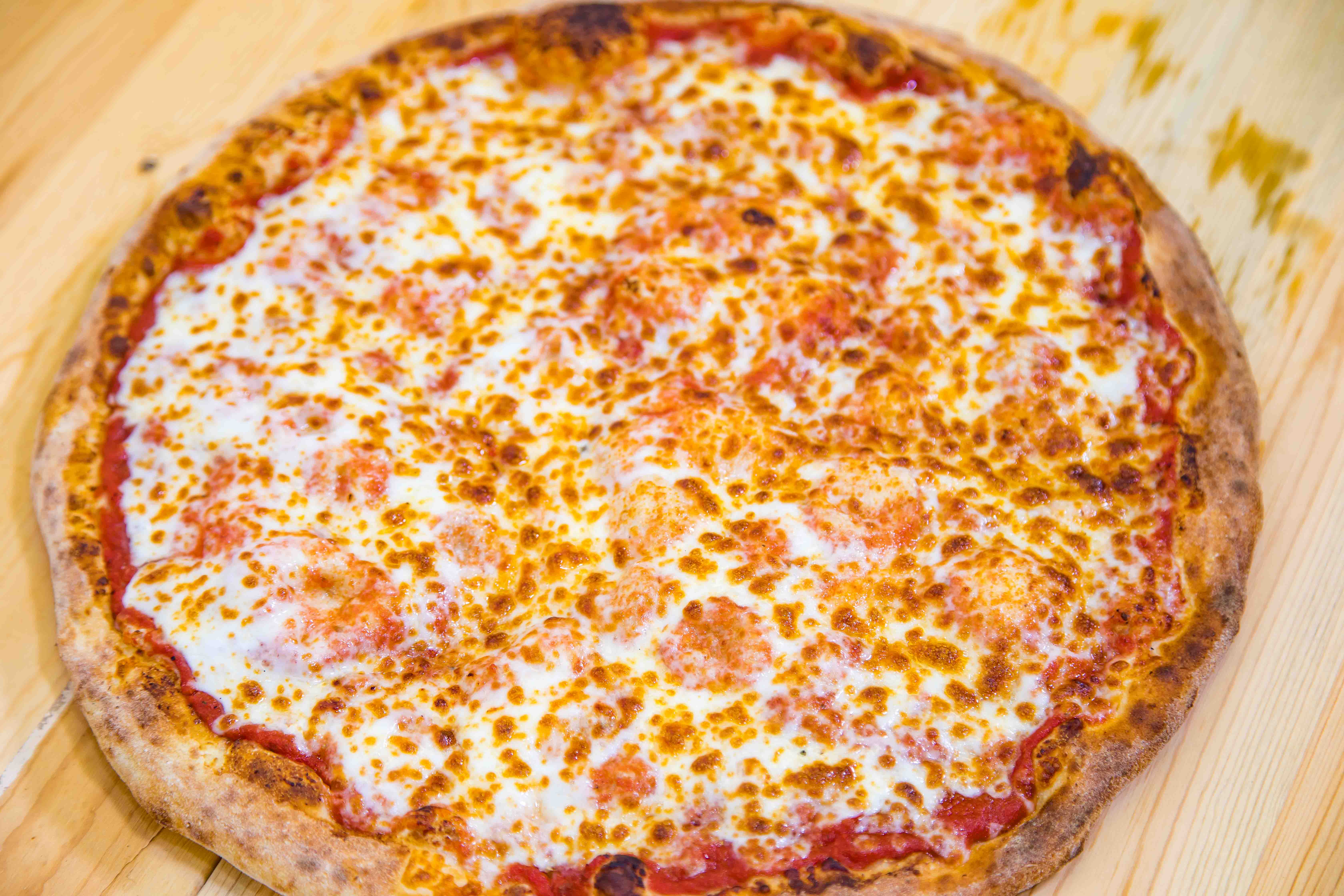 We love our All Star pizzas and we hope that you do too! Every few months we like to highlight some of our more popular pizzas! Here are some that we are highlighting for the month of March.
Jimmy the Greek
It is inspired by great Greek cuisine. Seriously Greek food is incredibly delicious and so is this pizza. Jimmy the Greek includes Pepperoni, Fresh Mushrooms, Red Onion, Black Olives, Green Peppers, Fresh Tomatoes, Feta and Mozzarella Cheese with our Red Sauce. So if you are looking for a pizza with some good authentic flavors then look no further. This Greek inspired pizza will have you shouting "Oompah!" in no time at all.
Green Monster
So if you are looking for something a little different then the Green Monster is worth a try! We think that the Green Monster is special because rather than using the traditional Red sauce this pizza has our fresh made basil pesto sauce. It is so good and made right here in store. This pizza is also veggie only (vegetarian NOT vegan). This pizza includes Artichoke Hearts, Fresh Spinach, Roma Tomatoes, Fresh Garlic, Feta and Mozzarella Cheese, and of course our Basil Pesto. If you are looking to mix it up and try something new then this is a great pizza to try!
Grand Salami
For the meat lovers in the crowd we have the perfect mouthwatering pizza for you! It is called the Grand Salami. This is an all meat pizza. This pizza really earns the Grand name. It is like a traditional all meat pizza, pepperoni, italian sausage, salami, and canadian bacon, but Odd Moe's takes it the extra mile by also adding ground beef. The extra ground beef really ties the meat loving together! This is also topped with mozzarella and red sauce. Truly the perfect meat loving pizza, so tonight if you are craving a meaty pizza order a Grand Salami!
The Bull Rider
Looking for something a little wild and crazy? Not too wild really, but wildly delicious. Our pizza called the Bull Rider is also different than most pizzas. It's a little spicy, a little sweet, and definitely savory. This flavorful pizza starts with our chipotle lime bbq sauce, then we add the meat, chicken, then breakfast bacon, and sausage. We top it off with fresh pineapple. This is really one great pizza!
The Borg
If you are all about the veggies or you have dietary restrictions that you do not eat meat then the Borg is the pizza for you! This is a vegetable only pizza, that is suitable for a vegetarian. This beautiful all veggie pizza has mushrooms, red onions, green peppers, black olives, fresh vine ripened tomatoes all atop a crust with red sauce. This is a deliciously simple pizza for the veggie lovers!
The Natural
This is our special Vegan pizza! With the increase of people who are choosing a vegan lifestyle we thought it was imperative to cater to the needs of our vegan clientele as well. This animal-product free pizza includes vegan sausage, red onion, spinach, fresh garlic, fresh tomatoes and even vegan mozzarella! If you eat vegan then this is really the perfect pizza for you!
If you are craving an All Star pizza from Odd Moe's Pizza right now we have a great deal going on. With our All Star coupon you can get a medium All Star pizza for only $17.99. You can get a large All Star for $20.99 or an extra large fornonky $23.99. These are great deals for a great pizza! We hope to see you soon at Odd Moe's Pizza!