While we will be closed on December 25th, 2020, we still want to bring the joy of pizza into your home. For this reason, we will be helping you construct a new holiday favorite — Christmas Pizza Wreath. Let's get started!
Pizza Dough
Great, so here you will want to either pick up your favorite pizza doubt or make one from scratch. If you're looking to make your own dough, here's a link to one of our favorite YouTubers' pizza doubt recipe.
Pizza Wreath Shape
Alright, now it's time to shape our pizza into a wreath. You want to roll your pizza out into a large circle. Then place cheese at the margin of the pizza and roll inwards to get a stuffed crust effect. Get a large cookie cutter and make a large hole in between the pizza. Now we have pizza wreath dough. Yum!
Saucy Assembly
Place your favorite pizza sauce, homemade or store-bought, onto the pizza. If you are not feeling marinara sauce, we recommend pesto or garlic alfredo sauce. Add your cheese of choice; we're sticking with our traditional mozzarella. Add fresh arugula, red bell peppers, onion, and salami. Add a generous portion of parmesan cheese, and there you have it: Christmas Pizza Wreath.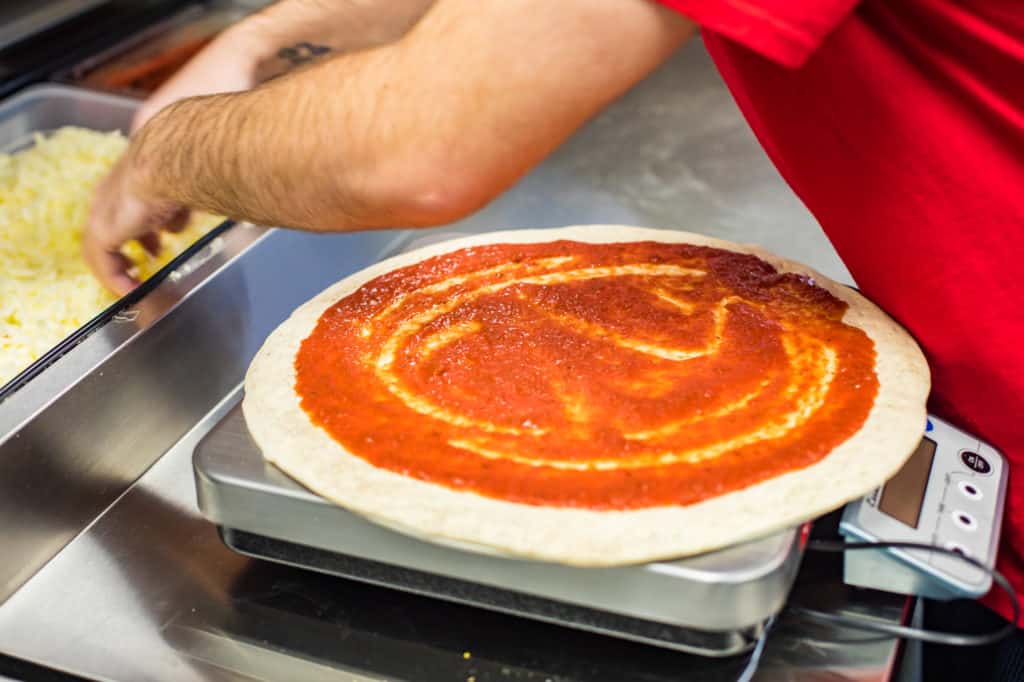 Cooking Time
Preheat your oven to 450 degrees and cook for 25-30 minutes or until the pizza is golden brown. Let it rest for 5-10 minutes, and then serve.
This pizza is simple to make and aesthetically to appealing. It has all the Christmas colors and ingredients that make a simple pizza look incredibly fancy. Take this recipe, replicate it, and serve it to your family and friends. Happy Holidays!